At MTEE, we often say that our success is due to the combination of Dutch innovation and trading spirit with Japanese precision and service mentality. However, the strong relationship between Japan and the Netherlands is not a construct of the 21st century: it goes back more than 300 years.
Most people see Japan as a country that is steeped in culture and traditions. Being closed off to the outside world for 200 years is considered to be one of the reasons for this. From 1640 to 1854, Japan entered the age of Sakoku 鎖国( lit. closed country). During this time, almost no one was allowed to leave the country and Roman Catholic missionaries or traders could not enter. This meant an end to trade with the Portuguese, who had arrived in Japan in 1543 and were interest in converting the Japanese people to Christianity. However, the Dutch had no such agenda and, besides China, became the only other country allowed to trade with the Japanese.
Even then, restrictions on entering Japan applied. All
foreign trade and diplomatic missions were conducted at the Southern Japanese
area of Nagasaki harbour. The Dutch even got their own little island here
called Dejima 出島
(lit. exit island), they took over
from the Portuguese after they were banished.
Dejima was connected to the mainland by only one bridge.
About 20 Dutch people lived on the island together with a number of Japanese
civil servants, guards and interpreters. The two countries benefitted greatly
from each other during this period. The Dutch gained exclusive access to high-quality
Japanese products, such as silk, lacquerware and metals, while the Japanese got
a window into the latest Western advances in medicine, navigation, gunnery and
more.
Even today you can still find traces of the Dutch influence
in the Japanese language through words such as: "pincetto" from Dutch "pincet" ("tweezer" in English), "Gomu" from Dutch
"Gum" ("Rubber" in English), "Doitsu"
from Dutch "Duits" ("German" in English),
"doroppu" from Dutch "drop" ("liquorice"
in English) and numerous others.
During the 19th century, the Dutch lost some of their power at the sea as Britain and America grew stronger. In 1853, America forced Japan to open up its ports to trade when Commodore Perry entered Edo Bay (now Tokyo Bay ) with his black ships.
However, the relationship between Japan and the Netherlands
did not end with Perry's arrival. Dutch engineers helped to build ports,
canals, riverbank improvements and dams. The Japanese government also sent many
Japanese scholars to the Netherlands.
It is to this period that the roots of Mitsubishi Heavy Industries can be traced. In 1857, the construction of the shipyard in Nagasaki, led by a group of Dutch engineers, began. In 1884, Yataro Iwasaki – the founder of Mitsubishi – took a lease out on the shipyard and named it the Nagasaki Shipyard & Machinery Works. In 1893, it was renamed as the Mitsubishi shipyard.  Today, MHI's headquarters is located in Tokyo, while Nagasaki remains an important location for R&D, gas turbine and shipyard facilities.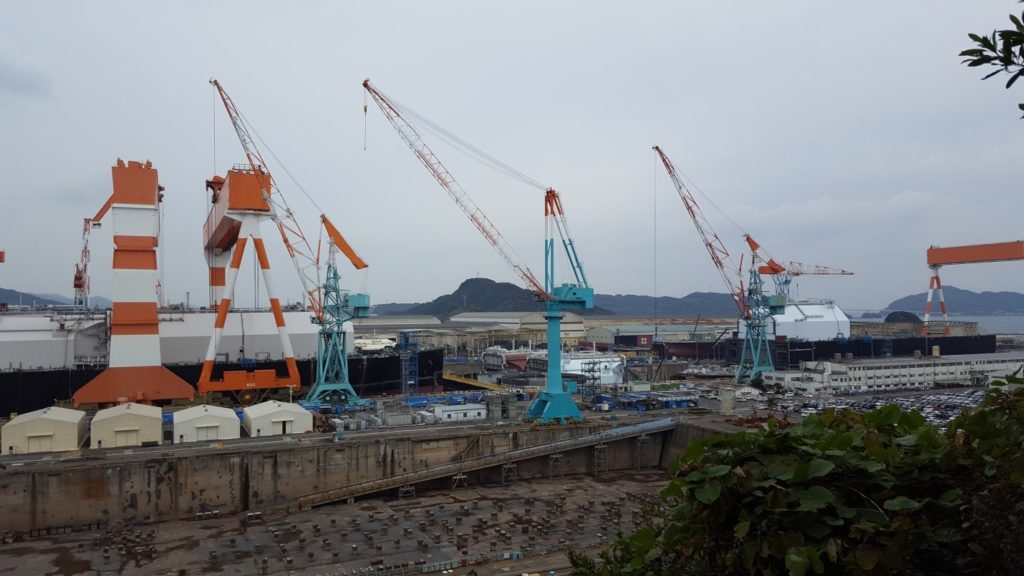 The Mitsubishi name gradually started to become known outside of Japan, and in 1971 SAMOFA, a Dutch company that started producing diesel engines in 1950, began importing Mitsubishi diesel engines. In 1972, SAMOFA is acquired by MHI and becomes a fully owned subsidiary called MHI SAMOFA diesel. It is later renamed to become MTEE. In 1965, MHI produced its first marine turbocharger, and its first automotive turbochargers are produced in 1980. With the growth of the European turbocharger market, MTEE's base in The Netherlands was seen as the ideal location for European production and in 1991 the first turbocharger was produced here. This kick-started steep growth and the relocation to a larger facility in Almere, where we are today. The facility was gradually expanded with two additional factories needed to keep up with demand, and in 2017, the 30 millionth turbocharger was produced here.
Many years of shared history and knowledge exchange has brought
us to where we are today. The blend of cultures has made diversity and mutual
understanding a significant cornerstone of our organization, and today we have people
from more than 45 different nationalities employed at MTEE. Just as in Nagasaki
in the past, we continue to learn from best practices from all over the world
and believe that a combination of new perspectives and ideas is the only way to
take our company forward.
References:
A history of Japan, Mason and Caiger, 1997
Dutch governmental website, netherlandsandyou.nl, 2018
Tokyo.nl, 2018
MHI.com, 2018 & 2020
---