On the premises of Mitsubishi Turbocharger and Engine Europe in Almere, there are a few rules to ensure the health and safety of staff and visitors. As a guest, you are expected to take note of these rules and respect them. Please take a moment to read this information.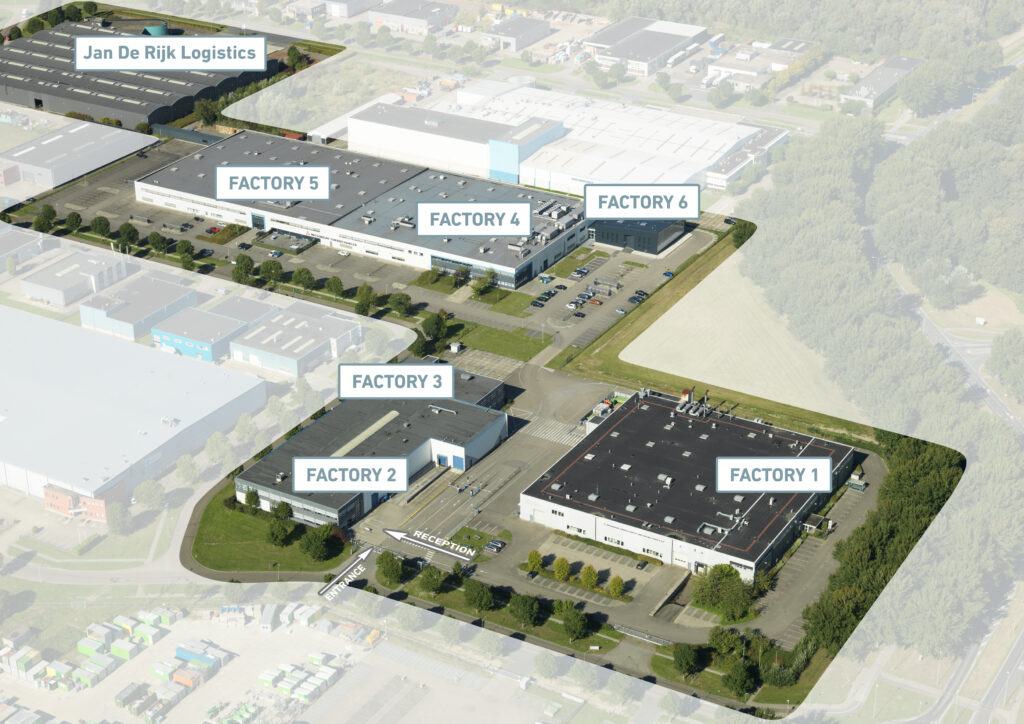 Arrival and departure
On arrival you will receive a visitor or contractor badge after you have identified yourself. Please wear your badge visible during your visit and hand in the badge after your visit.
Calamities
In case of a calamity (fire, accident, evacuation signal) it is necessary to follow the instructions of the (company) emergency assistant(s). Mind your own safety and do not leave the premises without checking yourself out first.
Traffic rules
On the site, the rules for the right of way as recorded in the Dutch legislation, are applicable. The maximum speed on the premises is 15 km/hr.
ATTENTION! Trucks, cars, forklift trucks, pedestrians, cyclists, mopeds, etc. use the same roads on the site! Keep this in mind!
Parking is only allowed at the designated spaces. We keep watch over your and our safety with cameras on the site of MTEE.
Inside the factories safety shoes must be worn at the designated areas. If you do not have safety shoes yourself, they are available at the reception.
ATTENTION! Forklift trucks, pallet trucks and other transport material drive around in the factories. Please be aware of this if you walk in the factory. Inside the factories, no one has right of way. Pedestrians and internal transport material (f.i. lifttrucks) have to decide together who gets right of way in every situation. Pedestrians and drivers are both responsible for a safe use of the internal paths.
Personal Protective Equipment
MTEE expects you as a visitor to follow the instructions of your contact person and the information regarding wearing personal protective equipment. Do not touch any machinery and equipment.
ESD (Electrostatic Discharge) in the factory
Within the production areas of MTEE there are several EPA (ESD Protected Areas) zones where you can not enter without ESD approved working clothes and/or shoes. Your host will inform you about specific regulations where applicable.
Smoking
Smoking is only allowed at the designated areas outside the factories. Inside the buildings it is forbidden to smoke anywhere.
Confidentiality
Through your relationship with Mitsubishi Turbocharger and Engine Europe, or because of access to our facilities, you can have access to confidential information of MTEE. For the purpose of admittance to our facilities, you are required to keep all possible confidential trade secrets or confidential information that is passed on to you, strictly confidential. You should not remove any document, equipment or other materials from the premises without written permission of MTEE.
It is prohibited to photograph, duplicate or in any other way capture information, technologies and materials which you may have or have accessed during your visit, without permission from MTEE.